About
Mark Buselli is Director of Jazz Studies at Ball State University. Awards include a 2010-11 BSU College of Fine Arts Dean's Creative Arts Award, a Creative Renewal grant from the Indianapolis Arts Council in 2005, a teacher of the year award in 2004 at Butler University , a Creative Vision award from NUVO in May of 2007, a top ten CD release of 2009 (Dec 09) in JAZZIZ magazine for "An Old Soul," and a top 100 CD of the decade (Jan 10) in Downbeat magazine for the Buselli/Wallarab release of "Basically Baker"
Buselli has over forty arrangements published for big bands, brass ensemble, and piano/trumpet. He has nine recordings out as a leader on the Owlstudios and OA2 record labels. He has written/arranged/performed for numerous artists.
Buselli currently serves as Education Director of the Buselli-Wallarab Jazz Orchestra in Indianapolis where he has created numerous educational opportunities for over 25 thousand students. Mark graduated from the Berklee School of Music in Boston and received his MM in Jazz studies from Indiana University. While at Indiana he was awarded a Performers Certificate.
Collaboration with Young Audiences Video
The BWJO has a 10 piece group within itself called the Midcoast Swing Orchestra. This ensemble is dedicated to preserving and authentically performing the classic jazz-dance compositions from the first part of the 20th century, especially from the libraries of Duke Ellington, Count Basie, Jimmie Lunceford and Benny Goodman. This group has collaborated with Young Audiences to bring the show "How America Learned to Swing" to grades k – k12. Ten musicians, 2 dancers and a multimedia display bring this very popular show to life. Another group, the Buselli/Wallarab sextet, presents a show entitled "What is Jazz" that covers a lot of Indiana connections in Jazz.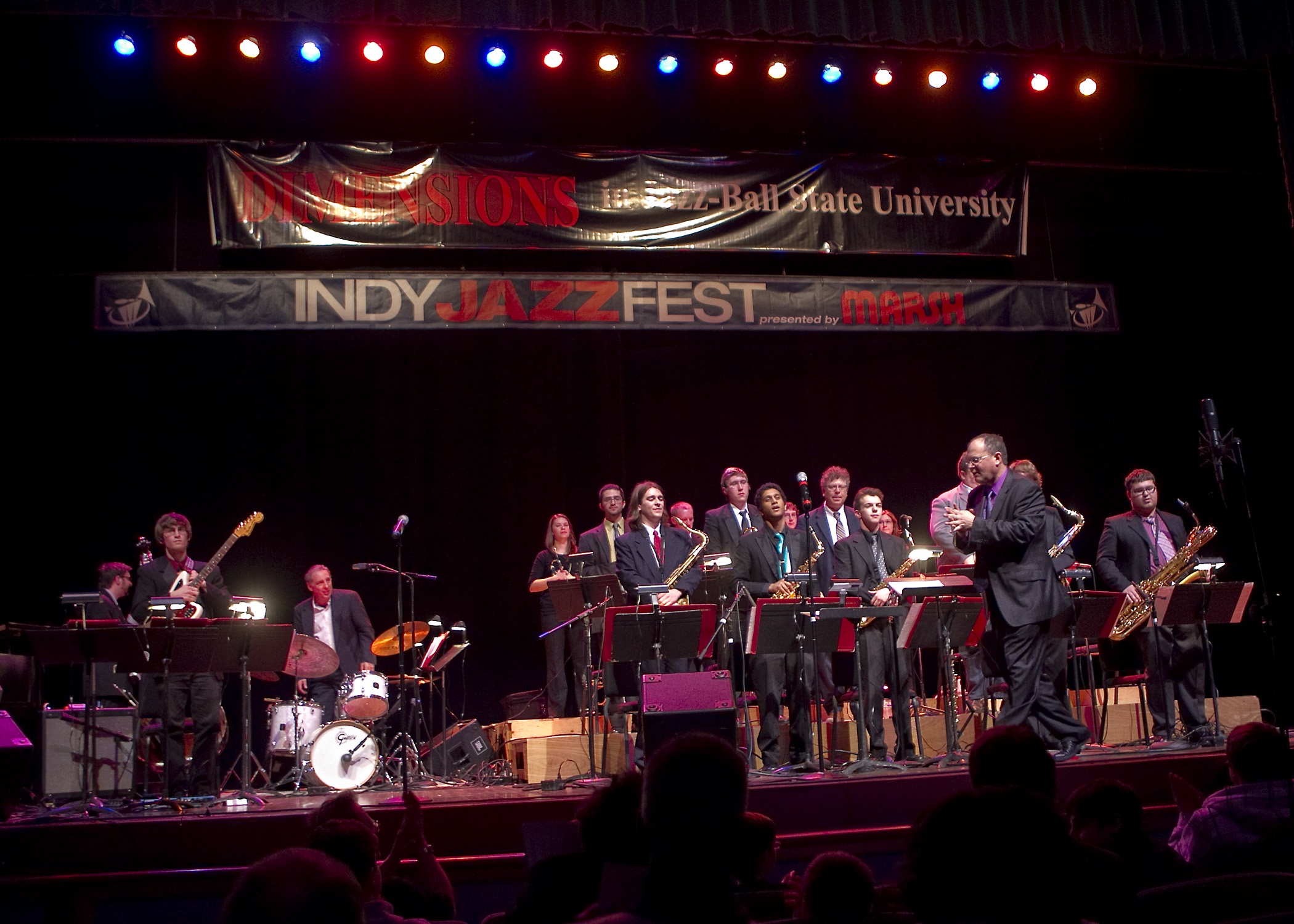 Ball State Jazz Lab Ensemble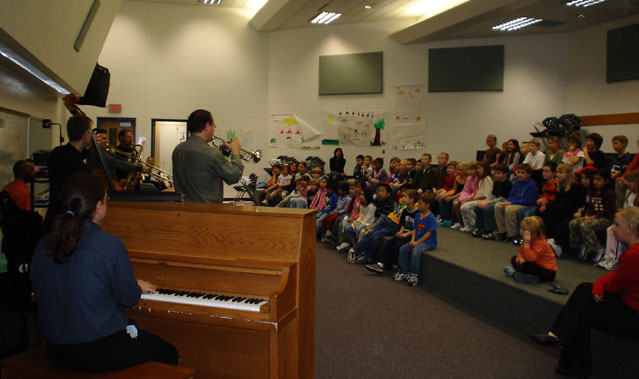 BWJO Sextet at Elementary school
Video from an IPS clinic What is Jazz?"

BWJO Side by Side Project
Members of the BWJO with the Indiana High School All Stars sponsored by Farm Bureau Insurance.